Contact
Contact
I love hearing from my readers!If you have questions about any of my posts, or just want to introduce yourself. Thank you for taking the time to talk to me. You can also contact me on social media.
Follow Wonderfully Live

Guest Blogging
I love to have guest bloggers, please read the criteria for submitting a blog post and the directions for submitting a blog post below. This blog is geared toward women but I am not opposed to having a male guest blogger.
I will accept:
Christian based content such as topics on marriage, family, devotionals and other Scriptural based posts
I am looking for unique content, write from your point of view but it must be biblically sound
Original work from your own blog
Grammatically correct and well written posts (no profanity, this is Christian and family friendly blog)
No more then 3 links within your blog post
Submission:
Send me your blog post between 500-800 words
Send me your author bio and a picture
Send me the link to your website
I will get in touch with you soon!
CONNECT WITH US NOW!



Wonderfully Live Badge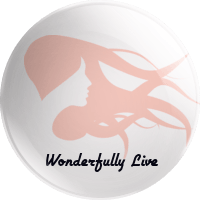 Copy and paste the HTML Code or save the badge and wear it proudly!
<a href="http://s79.photobucket.com/user/littlehobbit23/media/badge.png.html" target="_blank"><img src="http://i79.photobucket.com/albums/j125/littlehobbit23/badge.png" border="0" alt=" photo badge.png"/></a>